Kanye West awakens third eye with new project "Donda"
"Donda" is Kanye West's newest album that continues showing his love for God and Christianity like in his last album "Jesus Is King". The album has a total of 27 songs featuring music icons including the likes of Roddy Rich, Jay-Z, Travis Scott, The Weekend, and many others.
The album was released on Aug. 29 and recorded over 775 million streams across all platforms and sold over 520,000 copies of the album.
The album was created as more of a Gospel/Hip Hop album as its genre. The run time of the whole album is 108 minutes and 49 seconds with the longest song on the album is "Jesus Lord pt 2" at 11 minutes and 29 seconds and "Donda Chant" being the shortest at 52 seconds long.
An interesting fact about the album, the song "Donda Chant" represents his mother (who the album was named after) hearts beats during her last moments on earth.
To hype up the album, Kanye held a total of three listening parties, two in Atlanta at the Mercedes-Benz Stadium and one in Chicago at Soldier Field Stadium. The dates of the listening events were July 22, Aug. 5, and Aug. 22. It was reported by Newsweek that Kanye had almost 40,000 people show up to the last listening party in Chicago.
My favorite songs on the album I would have to say are "Hurricane" and "Pure Souls". "Hurricane" had the majestic vocals of The Weekend and lyrical masterpiece performances by Lil Baby and Kanye West. This song did an excellent job representing the Hip Hop side of the album. "Pure Souls' ' took the other view of the album going more towards the soulful/gospel approach of the album. The song has powerful performances by melodic rapper Roddy Ricch and Jamaican singer Shenseea. These two songs represent what message Kanye was trying to convey by getting artists from all types of styles and genres of music saying God is good and that he conquers all.
Overall the album's message Christianity is a topic that I could get behind and support as not just a fan but as a person. The way Kanye was able to get all of these artists on the same project to sound as great as it did was something I never thought I would get in an album or expect but I absolutely loved it. So my final score on "Donda" by Kanye West gets a very well deserving 9/10 and I recommend everyone to at least give it a listen.
Leave a Comment
About the Contributor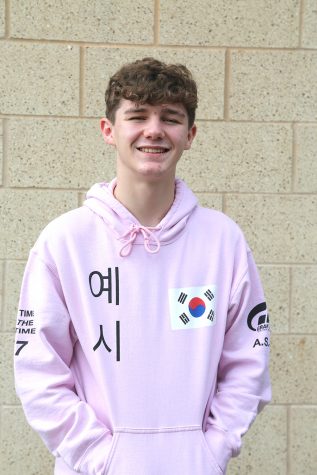 Landon Thomas, Staff Writer/Photographer
Landon Thomas is a Senior at Yukon High School and is primarily interested in writing sports stories and editorials. He is 18 years old and loves to hangout...