work and school coexist in students life
School alone can be a lot but having to work and do school work all in one day could be a lot for a student. The amount of school work varies for classes but with work in AP classes and basketball junior Zakary Sala pushes to get his work done even when tired after a long day.
"I just procrastinate when doing stuff after work so sometimes it'll be late when I do homework sometimes there's just so much I can't it do all in school," sala said.
With school and work senior Charlee Hartley even with a few hours of working feels rushed and overwhelmed with the amount of homework that is assigned. She feels as if she is being pressured when she needs her job to pay for gas to get her to school and to still do everything that is asked of her at school.
"I believe teachers need to realize we don't have much time to do homework since most of us have jobs and the homework given to us is too much," Hartley said.
Many students get jobs to make money for personal reasons. For junior Miguel Torres, his motive is to not have unlimited free time. He likes having free time but when there is too much and nothing for him to do he gets bored.
"I feel like without work I would have a lot of free time maybe too much that I would get bored," Torres said.
Having to balance time for work and school is challenging, but eventually, it becomes a routine. For Sala takes time off work for his school activities and has to make time for all his outside-of-school activities.
"Somedays ill do basketball and other work but sometimes I'll do both and get home later but I work through it," Sala said.
With a job and school, Hartley wishes for more free time to just relax and not feel overwhelmed and rushed with it all.
"I would find time for reading and make more hobbies if I had more free time I would relax and not be pressured to do everything," Hartley said.
Many students have routines to manage their time and make sure to use it wisely. Torres sets his day in half and makes sure to not get it all mixed up.
"I manage it by setting it up as the first half of my day is for school and the second half is for work," Torres said.
Leave a Comment
About the Contributor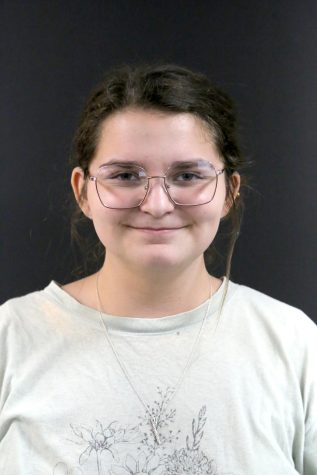 Emma Johnson, Staff Writer/Photographer
Emma is a sophomore and first-year writer for The Insight.