Lockwood pushes for athletic and academic success for students
Cole Lockwood is an English II teacher and football coach. Lockwood got his degrees from Harding University in Arts and Humanities and bachelors Science. He has been teaching at Yukon for five years.
"My ultimate end goal is to make an impact. To be a part of kids' lives even if it's just for a year," Lockwood said. "Hopefully it'll impact them in a way they'll never forget and take the lessons that they learn and what we read about and apply them."
Lockwood works hard to make learning fun and interactive. He focuses on making sure the kids want to come to class every day. Fun interactive games and assignments such as mental health Monday, wiki Wednesday, and think-about-it Thursday occur every week to keep students involved. Students are able to talk about what is currently going on in their lives, make connections from different places and things through wikipedia, and search through news articles to learn more about current events.
"I love how enthusiastic and passionate he is about teaching and how helpful he is if you get confused," sophomore Alyssa Luke said.
Lockwood is also an assistant coach for the football team. Lockwood concentrates on staying in the moment and helping his athletes to the best of his ability. Lockwood tries to keep moving and not get too down on himself despite mistakes and challenges.
"My biggest obstacle is definitely myself," Lockwood said. "Your ego can get involved if you're not connected and confident in yourself. It can get bad in a hurry and kids pick up on that better than they even understand."
Lockwood works hard and inspires his students as well as his athletes to work hard as well. He creates a fun learning environment and a safe space for athletes to improve every day.
"Coach Lockwood has helped this team by helping make practices fun and by helping us stay focused mentally and encouraged us to keep our heads up even when things don't go our way," junior Ezra Johnson said.
Leave a Comment
About the Contributor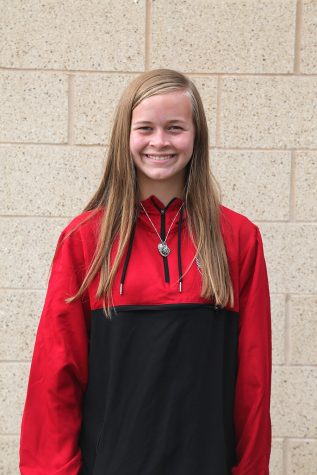 Cateyn McCarthey, Staff Writer/Photographer
Cateyn McCarthey is a Yukon High School Sophomore. She is a second year staff member and previously did Broadcasting in middle school. She is a cross country...