Twelve Angry Women
On October 20th, after putting in weeks of practice, the theater department, led by Megan Braden, opened the doors to the Fine Arts Center at 7 pm to perform "12 Angry Women." The one-act was entered in Deer Creek's annual one-act play festival. This year the festival took place on Oct. 21 and the 22and featured 12 schools that took part in the competition.
Of those in the cast of "12 Angry Women," Alexandra Enmark, Charlee Hartley, and Peyton Weaver won an All-Star-Cast award. The theater technician students, seniors Kenzie Strong and Christopher Eccard, sophomore Carrie Downs, and Junior Aedyn Graham won an award in the Tech Olympics category.
"12 Angry women" is a stage adaptation (Written by Sherman L. Sergel) of "12 angry men", (Originally written by Reginald Rose) in 1954. This American courtroom drama features 12 jurors arguing a homicide case. Although the order of the court is meant to be upheld, discussing the case causes tensions to run high inciting a heated debate in the courtroom.
Character roles are as follows: Sophomore, Avery Sterling(Foreman), Junior Lia George, (Juror #2), Senior, Peyton Weaver(Juror #3), Junior, Alexandra Enmark(Juror #4), Senior, Sara Wright(Juror #5), Junior, Brynn Bristow(Juror #6), Sophomore, Makenna Nine(Juror #7), Senior, Charlee Hartley(Juror #8), Junior, April Shoun(Juror #9), Junior, Emily Gorbet(Juror #10), Senior, Railey Nine(Juror #11), Sophomore, Sara Gonzalez(Juror #12), and Senior Tate Steele, (Guard).
Costumes and props: Seniors Jessica Daughtery, and Ash Burke.
Stage Managers: Senior Tobey Crist, and Junior Jace Blalock.
Updated for clarity.
Leave a Comment
About the Contributor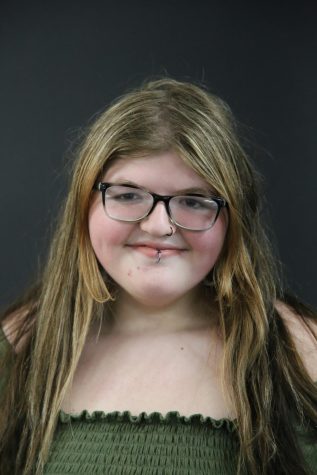 Kylee Crisswell, Co Editor-in-Chief
Kylee Crisswell is a Junior and first year a Staff Writer on The Insight. Prior to high school, she was on the yearbook staff in middle school as one of...