Student Showcase: Expressive artists
Creativity creates community and opportunity. For art students, the opportunities they find exist in the community they create and welcome. Students who participate in art classes also had the chance to showcase their work. The event will take place May 11, 5-8 p.m.
The gallery viewing will take place in the Rotunda, at which the awards show will start at 7 p.m. Participants are allowed to sell their work which ranges from jewelry to ceramic sculpture work and different mediums of various paintings; however, some are simply there to be a part of the showcase.
Last year tables lined the hallways directly outside of the art classrooms. Students set up booths, following the submission process to enter their pieces. The event was proposed by Brian Payne 11 years ago. The event resumed last year after COVID-19 and has come a long way since it was initially purposed.
This year the showcase is being put together by Rachel Adams, whose been teaching for 16 years, and Andrew Barret, who has been teaching for two years. Though the showcase has operated smoothly in previous years, there have been attempts to expand the art showcase to bring it back bigger than what it was in previous years. This means the showcase will also include other forms of art, such as performance poetry or singing. Students who are in Art four, AP Art, or the National Art Honors Society will be setting up the booths and hanging the pieces that are going to be on display.
Students followed a meticulous process for piece selection, which began with students going through their pieces to review technical aspects and overall quality of the piece. The event was initially created to provide students with the opportunity to feature their work and, beyond that, create customer connections to experience what life is like as an individual artist.
Leave a Comment
About the Contributor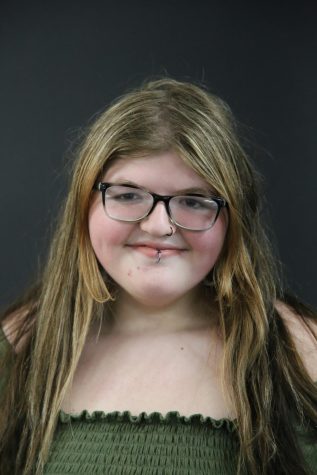 Kylee Crisswell, Co Editor-in-Chief
Kylee Crisswell is a Junior and first year a Staff Writer on The Insight. Prior to high school, she was on the yearbook staff in middle school as one of...