Track Season Begins
The track team met for the first time of the season on Tuesday, Jan. 4 after uncertainty surrounded in-person practice due to COVID-19.
"Right now the number one goal is to have a season," coach Rod Zimmerman said.
Safely scheduling games and practices were a challenge this year for many teams due to close proximity.
"The hardest part of dealing with COVID-19 during track will be athletes in and out of quarantine," Zimmerman said. "We could have a lot out at different times throughout the season and that obviously could affect their performance and our relays. If students get exposed they have to quarantine for a 14-day period before being allowed to return to school or extracurricular activities."
Requirements such as wearing masks inside and limiting the amount of contact people have were established. Policies also determined track practice would be cancelled in times of inclement weather so the chance of the runners and coaches spreading the virus decreased.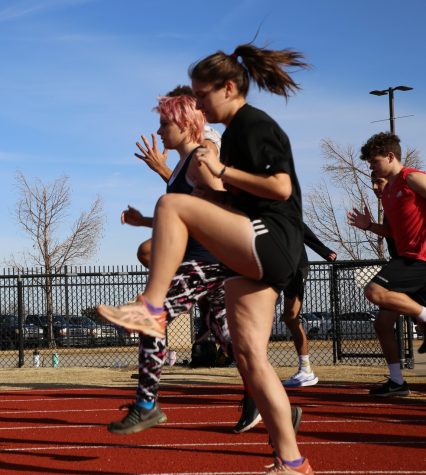 "Track isn't an easy sport. It's mentally and physically demanding and it can be demoralizing to put in all that hard work for nothing," coach Mark Chaney said.
The board of education and coaches are working together to keep the students and staff as safe as they can. The number of people allowed in the locker rooms and on buses to and from events will be limited. The chance of the athletes and coaches spreading the virus should decrease as long as runners socially distance and wear masks. UV rays from the sun have also shown to help limit the spread of the virus.
"I think the most likely chance for an exposure is in the classroom or hanging out on your own time," Zimmerman said. "I feel good about being outside working."
Returning runners were well known for being successful in the past and worked well together as a team.
"A couple of years ago we had the most competitive 4×400 we have had and those girls are back and I expect to see them have a good year," Zimmerman said.
If too many students get quarantined, then their team, especially the relay teams which consist of groups of four, could be affected heavily. The team wants to continue improving this season as best as they can. They want to work together to improve their times and running strategies.
"Meet results and medals are for the kids, and I don't really focus on any of that," Chaney said. "I care a lot more about the quality of their performance, their running technique and the way they attack each race strategically."
All of the meet dates are subject to change depending on the state of COVID-19. The team was unable to compete much the previous year due to their season being cut short.
"Things were going well last year and we ended up only getting one outdoor meet in so it will be nice to be back in track this season," Zimmerman said.
Leave a Comment
About the Contributor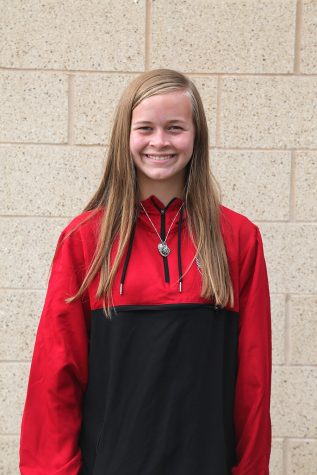 Cateyn McCarthey, Staff Writer/Photographer
Cateyn McCarthey is a Yukon High School Sophomore. She is a second year staff member and previously did Broadcasting in middle school. She is a cross country...